PlayworksOne Consultancy Services
The demand for Child Care Services that support families by providing safe and secure environments for children, during the parent's/ carer's working week, is growing. Playworks has the experience to help you establish a successful childcare setting either as a Playworks venue or by supporting you through our Playworks One consultancy services.
Why Playworks One?
Our support will help you take care of the important administration, legal, employment and support services, leaving you to spend more of your time as you envisaged – ensuring children have an enjoyable learning experience. The time and information our services can provide will also help you to focus upon growing a successful and profitable business.
Our experience
When the Playworks team started out, we had little idea about the rules and regulations around staff, the protection of vulnerable children or how to manage our finances and accounts. We soon learned that administering the accreditations, legal compliance, employer's obligations and other important record keeping was hard work and time consuming.
How we can help
Having established a network of childcare settings around Wales, the Playworks team set out to distil everything they learned, to make it easier for those that follow on. The result is a mix of consultancy and advice services, and an industry leading software package that allows you to manage your own childcare settings efficiently and cost-effectively.
Business Consultancy
Support in up to four key areas, across CIW compliance, personnel, training and running a childcare setting – download the brochure.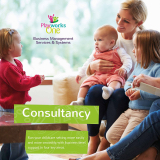 Accounts and book keeping
A service that ensures your finances are kept up to date for you – download the brochure.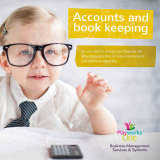 Payroll and PAYE Returns
A simple way to ensure that your staff get paid, tax is deducted and you're fully compliant –  download the brochure.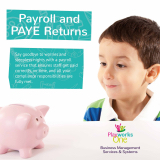 Business Management System
A web-based, secure, one-stop business information management system, designed by Playworks One to help you run your childcare setting efficiently – download the brochure.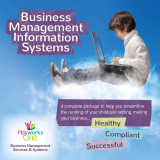 Don't hesitate to give us a call on 02920 864 780 or email enquiries@playworksone.co.uk